The Lake County Chapter of CWA is committed to promoting agriculture within Lake County through its AgVenture educational program, and throughout the state by speaking with California's state representatives about agriculture issues. Supporting students pursuing a career in agriculture is a top priority of the chapter.
2023 CWA Annual Scholarship Criteria 
The Lake County Chapter of California Women for Agriculture is offering scholarships from $500 to $2500 to graduating high school seniors and college or vocational students (regardless of gender) who educational emphasis is related to agriculture and who will be attending a two- or four-year program as a full-time student. Scholarship recipients will receive their scholarship at the beginning of the first semester conditioned on proof of full-time enrollment. Selected students will be encouraged to attend a CWA Chapter meeting during the coming year to describe course of study and how the scholarship has assisted in the pursuit of educational and career goals.
Students must:
• Be a resident of Lake County
• Have a grade point average of 3.0 or greater
• Fill out the requisite scholarship application packet, which acknowledges a pursuit of a career related to agriculture. Applications, which do not clearly convey the applicant's pursuit of a career as it relates to agriculture, will not be considered.
• Be willing to participate in an interview with the CWA Scholarship Committee if requested.
The application packet must include:
• The CWA signed application form
• A letter of recommendation
• A current or most recent transcript
The application form is enclosed and must be received by CWA with all other required application material on or before April 7, 2023. Applications without all required material will not be considered.
Please send completed application material to:
California Women for Agriculture Lake County Chapter PO Box 279 Finley, CA 95435 
Please indicate "Scholarship Application" on the envelope.
For more information, contact Sausha Racine at (707) 245-4787. 
We support students who have Agriculture in their future!
Recent Scholarship Recipients:
2017 – 18
Blair Brookes
Hailey Finch
Megan Franco
Riley Goff
Wyatt Jones
Jared Smith
Kenzi Wattenburger
2016 – 17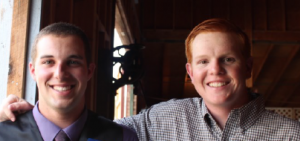 Wyatt Jones
Carson Holdenried
Jared Smith
Kenzi Wattenburger
Blair Brooks
Jennifer Keithly
2015-16
Lindee Jones
Jennifer Keithly
Blair Brooks
Kenzi Wattenburger
Alex Nielson
2013-2014
Erick Orozco
Jennifer Keithly
Lindee Jones
2012-2013
Mary Brown
Lindee Jones
2011-2012
Gustavo Barajas
Amanda Ray
2010-2011
Sarah Johnson
Kristina MacPherson
2009-2010
Melissa Denton
Maille McCallister
2007 Leslie Scott
2005 Megan Renker, Jennifer Keithly, Makaila Rodriguez, Erin Comstock
2004 Genevieve Pederson, Megan Renker
2003 Megan Renker, Erin Comstock, Regina Zapponi
2002 Erin Comstock
2001 Kevin Renker